Completely Obsessed ~ The Pieces I Cannot Stop Thinking About (#5)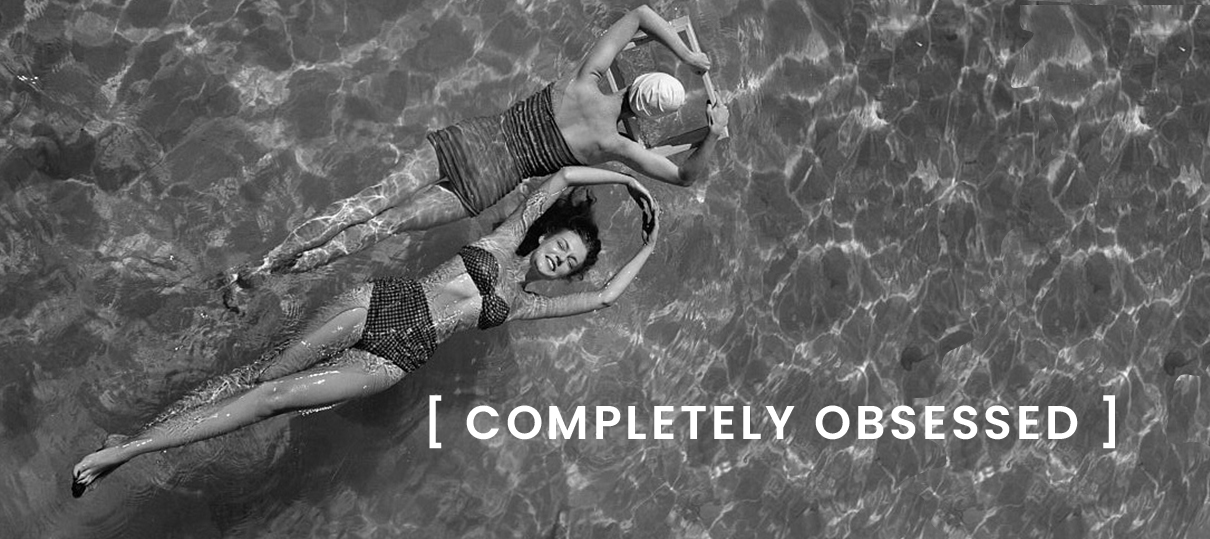 Hi Everyone,
Life is pretty strange right now; I think no matter who we are, we can all agree on that.
I've had the opportunity to speak with some pretty incredible women at length this week. Any time a lady-person whose work I admire takes the time to talk to me, I always feel humbled, but in the best way? It's a good thing, I think, to remember how to feel impressed.
Somehow, in all those conversations, a theme arose, the idea that apparel can be armor, and that, for a lot of humans, when we wear the right outfit, we feel stronger. Or maybe it's that we feel fortified, more prepared to take on something challenging, or an unknown.
So, this week, I want to share with you five pieces that remind me of that spirit, that tenacity. Bold patterns, color-blocking, dramatic silhouettes; these are all stylistic elements that have been known to imbue confidence.
And I want us all to feel empowered, I want us to feel prepared for the work we love and believe in. I know that for me, sometimes seeing a certain piece, or remembering the achievements that make up a particular person's story, that's enough sometimes to help me do the work I know I need to do. For me.
I want to share that feeling with you. I hope you are safe and well.

Rachel
---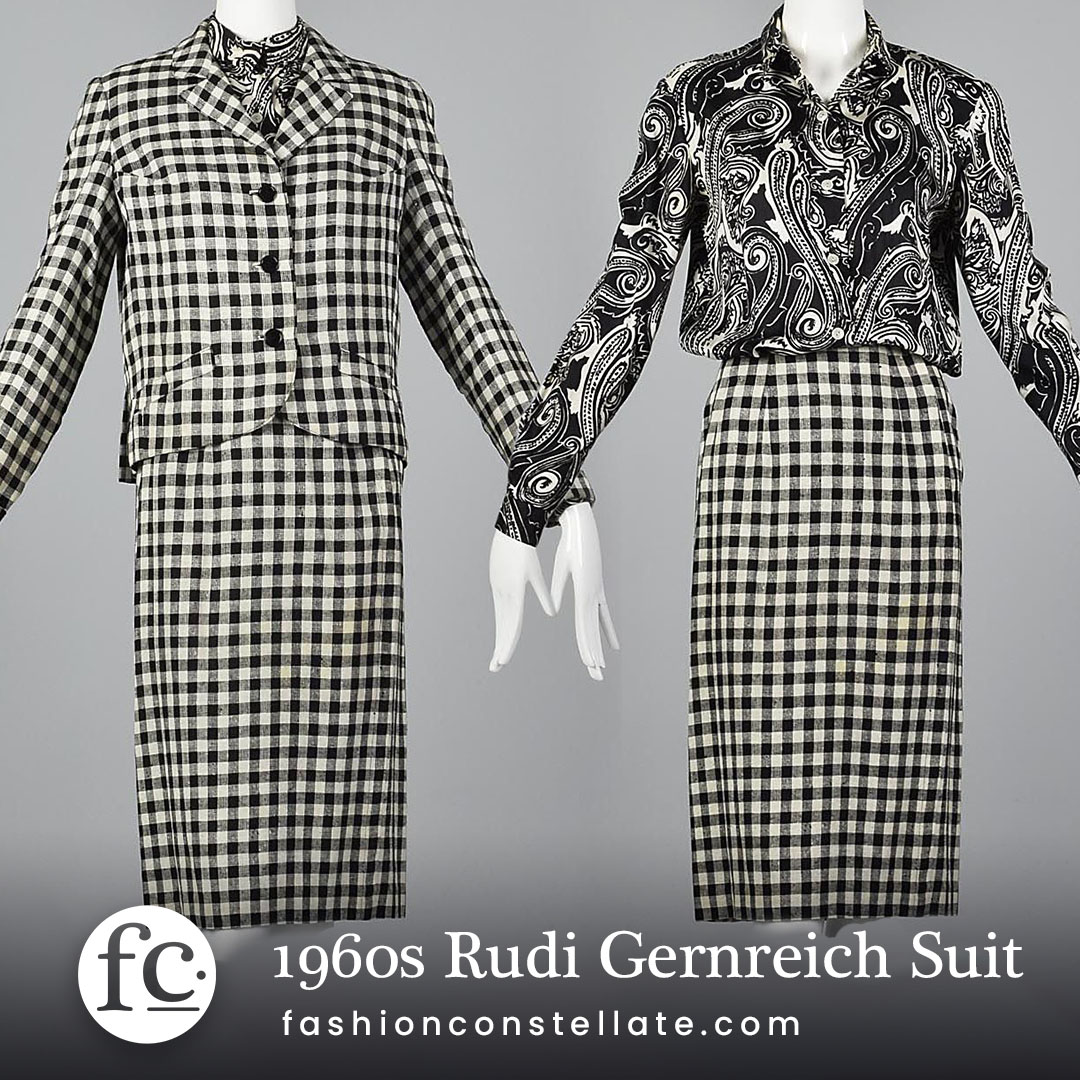 Rudi Gernreich holds the distinction of being an American designer who flat out refused to show his work in Paris. This likely contributes to his lack of name recognition, but between 1960-70, he was one of the most influential designers in the world. It would take too much space to list all the awards Gernreich won.
The idea of a Gernreich suit might seem odd, but of course, being a revolutionary sort of designer, Gernreich designed this suit with his own special flair. Freeing the body, the ability to move, was his interpretation of feminism. This set, which includes a contrasting abstract print silk blouse, is defiant and speaks volumes about his opinions about gender equality and sexual freedom.
---
Issey Miyake founded his brand in New York in 1971. For Autumn/Winter of 1973, he was invited to show his collection at Paris Fashion Week. The designer was born in Hiroshima, Japan in 1938. He witnessed the atomic bombing in August of 1945. For most of his working life, the apparel he designed played with the boundaries of East and West. At first it was shocking, and then he began to gather clients and admirers the world over.
This two-piece set is from his Plantation label, and it is in a vibrant red often associated with Japanese culture, but with a white, almost herringbone print. It's an excellent example of the designer's vision, which often seemed to be of blurred lines and indistinctions, except that they were always executed in such a way that they moved people, made humans feel things. Just like art does.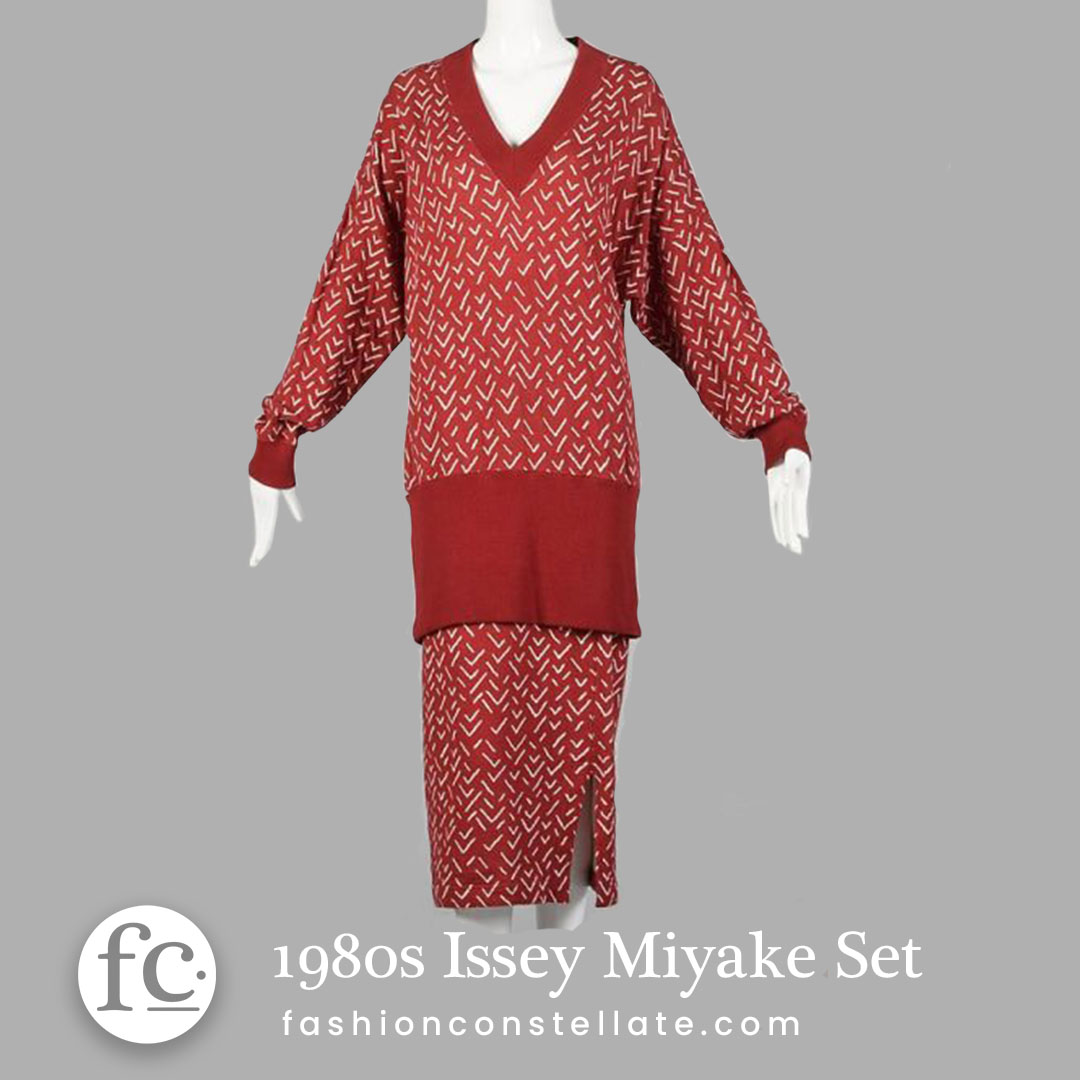 ---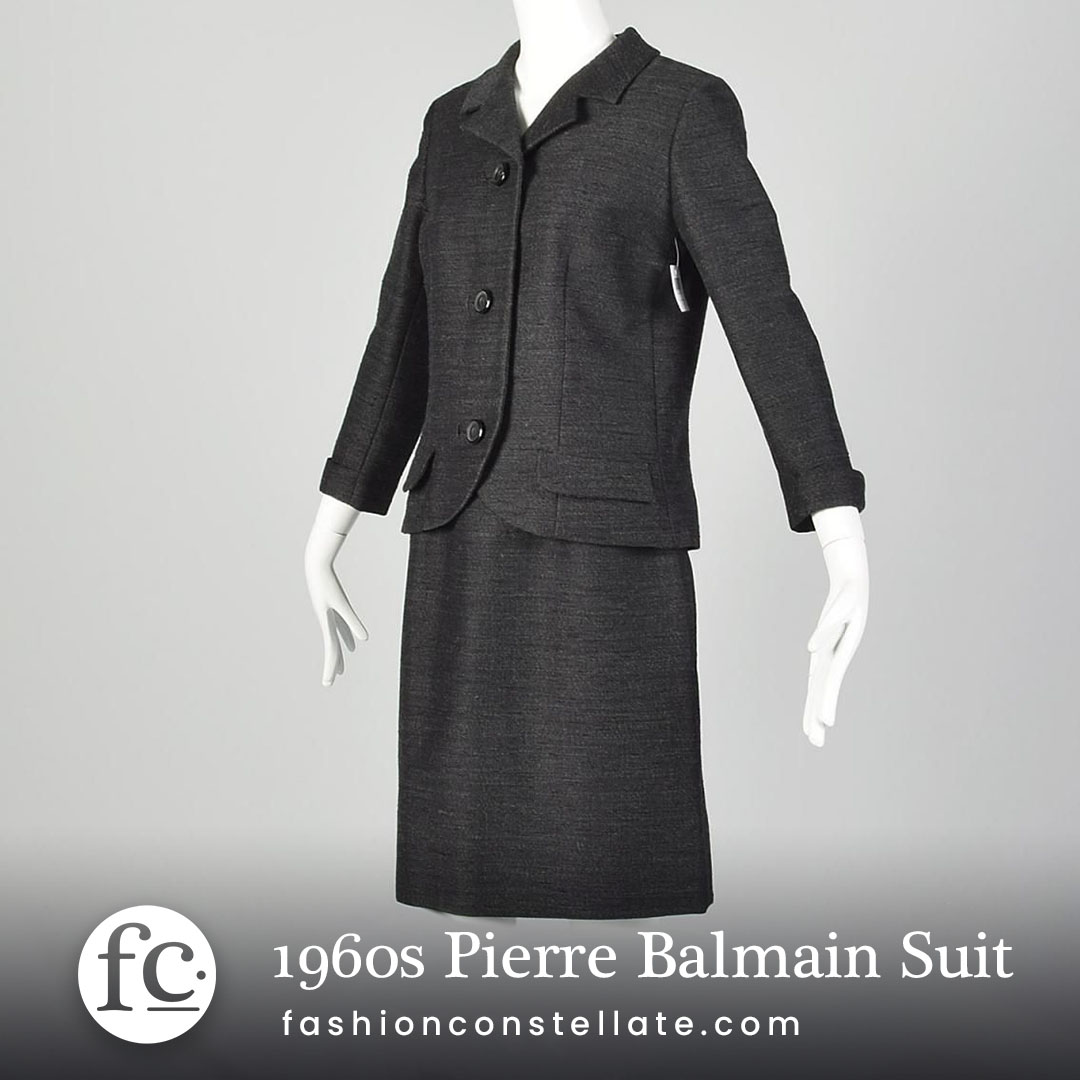 Gertrude Stein attended Balmain's first show, Cecil Beaton promoted him; Balmain became an instant couture success. His first job was as an assistant to Piguet, then began to work under Molyneux, where stayed until he was drafted in 1939. After WWII, he came back to Paris, became an assistant to Lucien Lelong, and briefly worked with Dior before opening his own haute couture maison in 1945. What a year to start a business.
This 1960s suit is subtle in its power, and it's probably important to remember that the decade started with Queen Sirikit of Thailand asking Balmain to design her entire wardrobe for her U.S. tour. This is a suit that has that same understated power as a queen might feel, or at least, it would allow a person to like one in a moment that matters.


---
Nina Ricci, who was born in Italy in 1883, moved to France as a child and in 1932, opened her eponymous house with her son, Robert, managing the business end. She stepped back around 1954, and hired Jules-François Crahay as her head designer. He left and designed for Lanvin in the mid 1960's, and Gerard Pipart was selected to replace him.
Pipart, who "greatly admired" Norman Norell, brought a little of Gaby Aghion's Chloè, where he spent five years, to Nina Ricci, where he spent more than three decades. This top-and-blouse set is from the end of the 1970s, and it beautifully illustrates Pipart's prescience, what he obviously saw coming in the 1980s. It's a strong piece, and it makes a statement, but in a refined way, which is what French fashion has done so well for so long.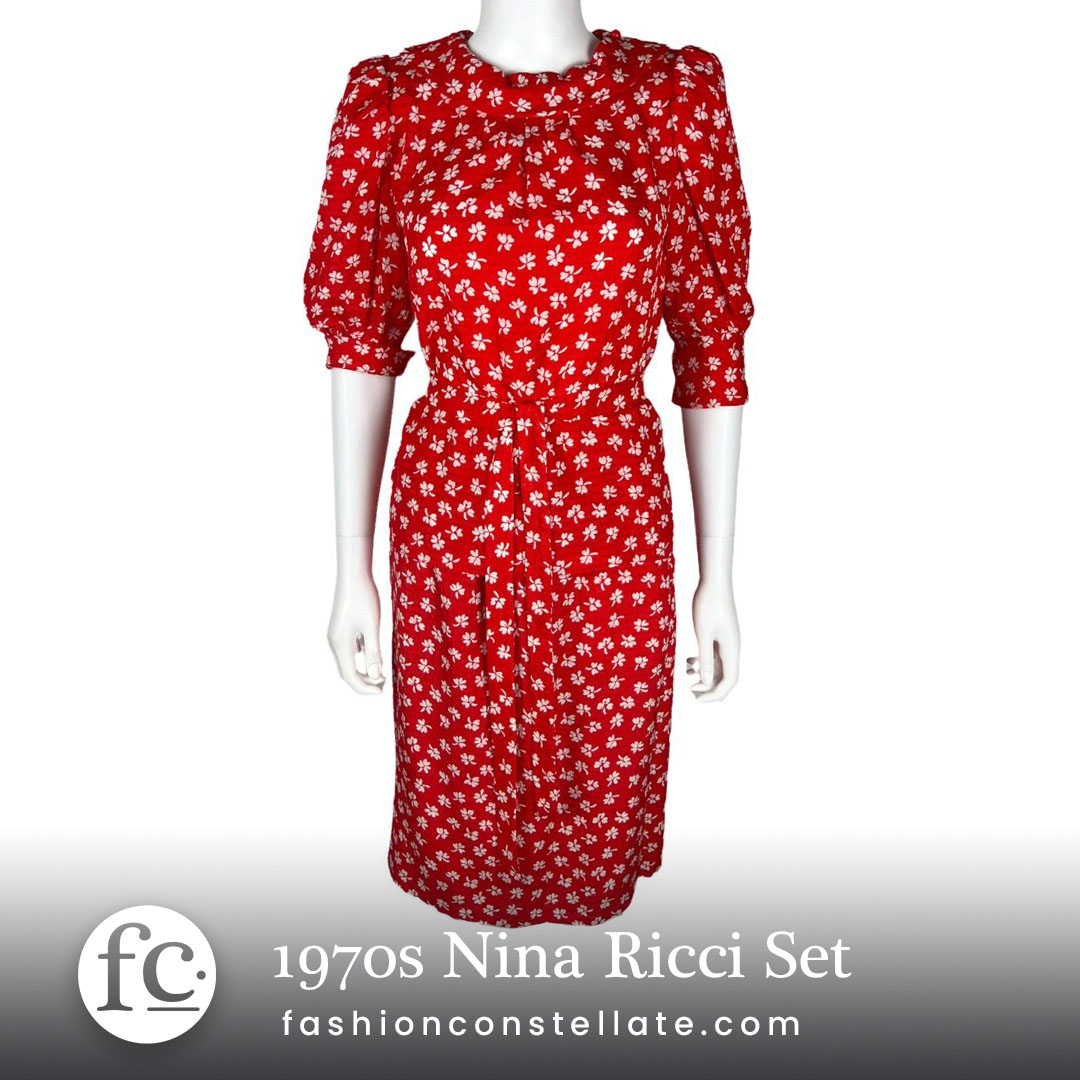 ---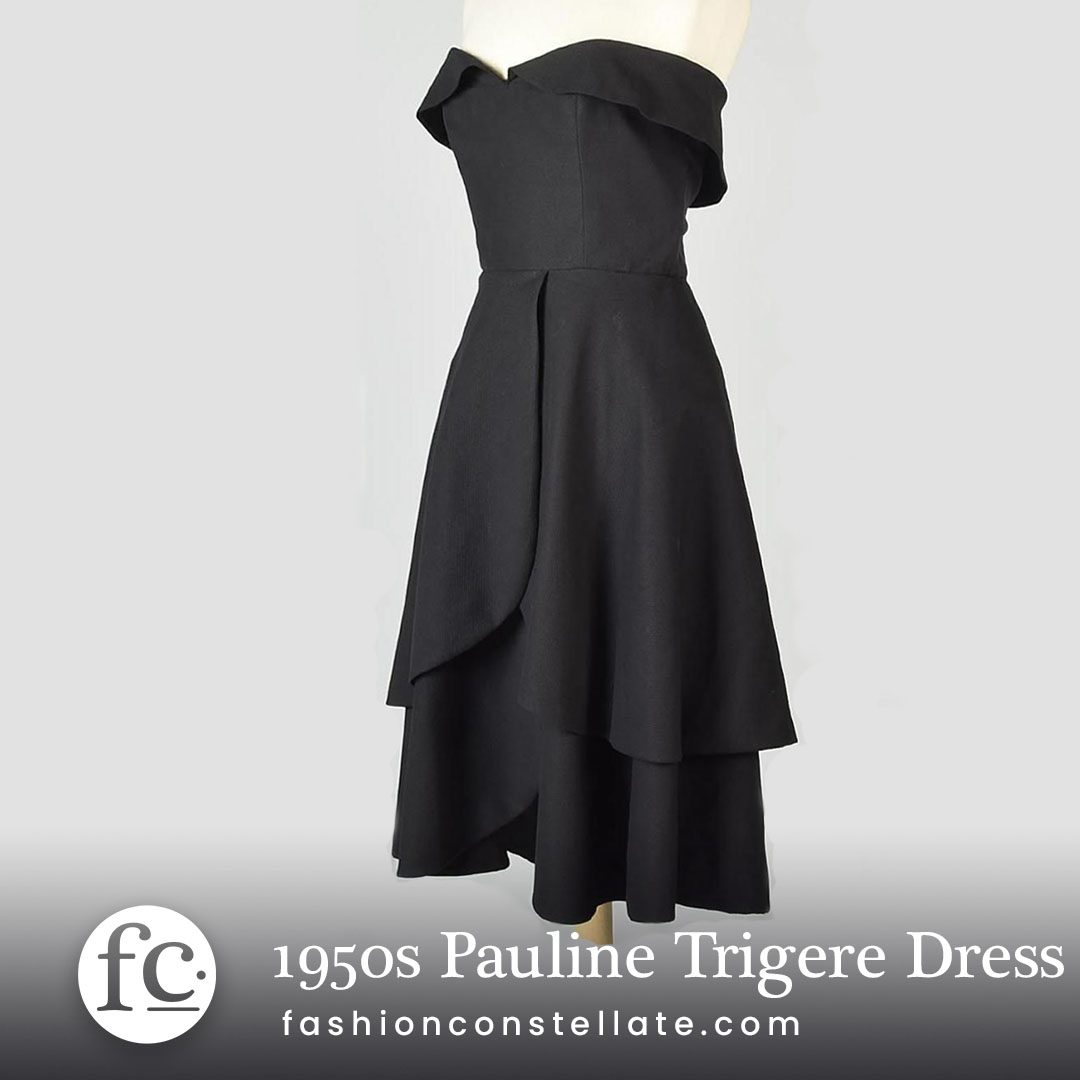 Pauline Trigère was born in Paris in 1908 to Russian-Jewish parents in the tailoring business. The family left Europe before WWII officially broke out, intending to relocate to Chile, but Trigère fell in love with New York City. Decades later, when people would ask her if she was French, the designer would defiantly pronounce, 'No, I am American,' I found in this country everything I wanted. This country made me Pauline Trigère.'' She'd opened her house in 1942, and lived to see 2002. Sometime around her 90th birthday, though she refused to confirm such a thing, Trigère told friends she "had left instructions that she wanted to be cremated wearing her trademark bright red lipstick." When asked why this mattered, Trigère said "I'll know."
This dress has some of the sass Trigère reportedly had, people said she was difficult, and she embraced this perception. The fitted, boned bodice on this piece, the layered petal skirt, it's like an iron fist inside a velvet glove, to paraphrase another famous person of French birth.
---